For some reason I didn't do one of these posts last month so things between the girls have changed quite a lot since May. Athena turned one and got more and more confident and suddenly the gap between them isn't looking so big.
Watching them whilst out and about remains my favourite thing to do in the world. Lyra rushes off as soon as she sees some wide open spaces but it usually clicks after a few seconds that her little sister can't keep up so she comes running straight back to us, usually to tell Athena all about what is up ahead. Lyra is desperate to hold hands with Athena when out and about but Athena is having none of it. She's at that stage where she's really found her feet and doesn't want to be helped by anyone, preferring instead to toddle off wherever she pleases. They seem to play games when out and about together and although both of them love it I have a sneaking suspicion that neither knows what the other one is doing. It's very cute though! On the day that I took these photos we set up a blanket to have some cake and then both girls just explored and played together. I think it was the first time that they hadn't needed Matt and I and it was a little bitter sweet.
In the house they are much more likely to wind up each other. Lyra is still biting her sister occasionally when she gets frustrated with her but I'm hoping that stops soon?! At home Lyra likes to make elaborate imaginative worlds and play alone much more and that just isn't Athena's personality but Athena is desperate to play with her big sister so that usually ends in a ruined game and tears from one or both of them. Most of the time they are really good together and if they're apart for any reason they are always looking for and thinking of their sister. If Lyra has a snack she insists on her sister getting something too, she doesn't want her missing out. They've started ganging up on us a little bit too which is of course frustrating but also ridiculously cute as they're really becoming a little team.
I also wanted to share a few more photos of the girls together throughout the month. Most of these photos were taken on my phone, some are blurry, they're not the 'perfect shots' but I think between them all they really show the girls' relationship.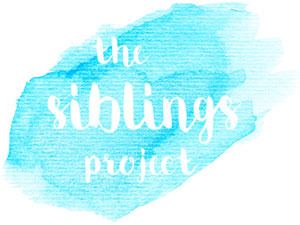 Save
Save