I think that this month has been my very favourite as a mother of two. I can't put my finger on exactly why that is but I think it's just a combination of the girls both getting a little older and Athena starting walking. I'm not sure, but the girls have been undeniably cute together. In fact I think this month's photos sum up things at the moment.
These photos were taken on our recent trip to Folly Farm in Wales. Athena was in the pushchair most of the day but since it was quiet we let her get out at the penguin enclosure to spot some penguins. She walks quite a lot at home but she's much more unsteady on the uneven ground outside so usually walks holding one of our hands. This spot had a nice little wall that she could lean on and since there were no other people about that she could get in the way of or knocked down by we let her explore. Instantly Lyra was super excited that her little sister was joining her and immediately wanted to take her hand or point out all of the penguins to her. Athena on the other hand couldn't quite believe that she was being treated as a big kid and had escaped the pushchair. She spent most of the time grinning at us and ignoring the penguins that her big sister was enthusiastically pointing out!
Both girls are so excited at the idea of Athena not being a baby for much longer it seems that they're both rushing her towards toddlerdom. Lyra rushes to hold her little sisters hand every time that we put her down although she isn't very impressed by how slow Athena walks. She's also not impressed by how little Athena listens to her. Lyra has well and truly entered that bossy three year old stage and Athena is having none of it which has resulted in tears from both of them this month. But mostly the house has been filled with giggles from them and long may it continue!
I also wanted to share a few more photos of the girls together throughout the month. Most of these photos were taken on my phone, some are blurry, they're not the 'perfect shots' but I think that between them all they really show the girls' relationship.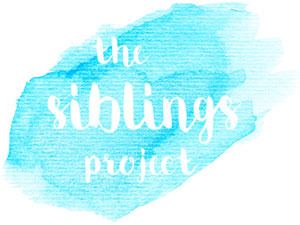 Save
Save
Save
Save
Save