These two have been sisters for eleven months now and that means we're almost at the end of our first year as parent's to two little ones. It's crazy to think how quickly this past year has gone but I honestly couldn't imagine life without the two of them, Lyra certainly doesn't remember a time where Athena wasn't with us.
I'm so happy with how Lyra adapted to life as a big sister. She adored Athena from the very beginning and, although of course they have their moments, she is still just as in love with her little sister. She is still a little over enthusiastic with her cuddles so I spend a lot of my day telling her to be careful but Athena is much sturdier now and mostly loves it. Athena is not a big fan of kisses (from anyone) though, much to her sister's dismay, so whenever Lyra tries Athena screeches angrily. This has resulted in a lot of conversations with Lyra about consent and we're careful not to let others kiss Athena when she's unhappy or in fact do it ourselves which is difficult for us too as Lyra loved, and still does love, physical affection. It is working though and Lyra will stop trying as soon as Athena objects. It's a constant learning process with small children and we're constantly reminded about how different our girls are.
Athena started standing unassisted last month and this month took her first couple of steps and it is so amazing to see her on the same level as her sister. Lyra is a little confused that her sister isn't a baby any more (you and me both kid!) but is very excited about the idea of her sister being able to run around and play with her in the future. A few times this week I've seen Athena reach for Lyra's hand when she's standing up and each time without fail my heart has become a puddle on the floor.
I'm so excited to see how their dynamic changes as Athena gets older and becomes a toddler. Already Lyra is getting annoyed that Athena is destroying her carefully arranged games so I spy trouble ahead!
I also wanted to share a few more photos of the girls together
throughout the month. Most of these photos were taken on my phone, some
are blurry, they're not the 'perfect shots' but I think
between them all they really show the girls' relationship.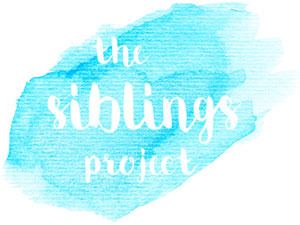 Save
Save