I was really disorganised this month and actually only managed to get these photos a few days ago but I am completely in love with them, especially that first one. I can't stop staring them and definitely had a moment of disbelief that these were my children when I saw them for the first time. I think it's because, up until this point, Athena has very much looked like a baby. And now suddenly she's not. We're still a couple of months shy of her first birthday but seeing her sat up like that next to her big sister feels like a glimpse into the future, I know I'll be bribing them into taking photos like this for years to come.
It does feel like their relationship has shifted a little this month. As Athena gets more and more mobile Lyra is allowing her to play her games with her even if Athena does immediately destroys everything! All I can hear most of the day is 'Thee follow me' as Lyra tries to lead her sister from room to room. They are still utterly in love with each other and I feel incredibly lucky that the novelty never wore off. As soon as Lyra hears Athena in the morning she runs upstairs to say good morning and Athena's face always breaks into the biggest smile!
Obviously it's not all sunshine and rainbows all of the time. Athena is a big fan of her own personal space and Lyra is a cuddler and a kisser so that results in shrieks from Thee several times a day. I feel like I'm constantly telling Lyra to be gentle with her sister or careful as she's still forgetting that Athena can't walk and pulling her over. To be fair to Lyra that is being further confused by the fact that Athena likes to walk holding our hands so Lyra of course assumes she can do the same. Athena likes to knock her sister's towers or carefully arranged collection of animals down which usually ends in tears from one or both of them. But these are just small issues. Lyra is loving showing her little sister the world and Athena worships her big sister. And me? Well I just feel incredibly lucky that I get to witness their love grow, it's incredibly special to watch.
I also wanted to share a few more photos of the girls together throughout the month. Most of these photos were taken on my phone, some are blurry, they're not the 'perfect shots' but I think between them all they really show the girls' relationship.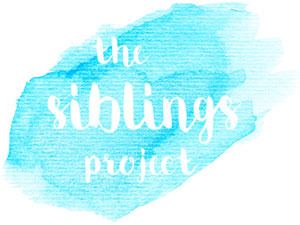 Save
Save