This month has just whizzed by and when I sat down to write this post I realised that I hadn't taken a set of photos of the girls together. I usually like to take pictures especially for this post but I just hadn't got round to it. Luckily I've had my camera out a lot in the past few weeks so I had plenty of Lyra and Athena together. It's easy at the moment because they are together a lot.
One big thing that happened this month is that Athena learned to crawl. She's no longer dragging herself around on her belly or crawling backwards under the sofa, she got the hang of it pretty quickly and is now crawling all over the house. And nine times out of ten she's following Lyra somewhere. The two are constantly getting up to mischief together and working together to thwart me. For example, I've had to start shutting Athena in the bathroom with me when I use the toilet because the stairs are just outside but Lyra keeps opening the door to 'rescue' her little sister! I think I need to get the stair gate out again sharpish. You can see from this month's photos that Athena still idolises her big sister, it's so cute to watch.
We've run into a couple of problems this month as Lyra has started to be a little too rough with her little sister. I think that because Athena can crawl around now, and she also loves standing up against the furniture, Lyra no longer thinks of her as a baby. This has resulted in Athena toppling more times than I can count as Lyra forgets Athena can't walk and wants to lead her somewhere. I think Athena will be walking before we now it just to protect herself!
I also wanted to share a few more photos of the girls together
throughout the month. Most of these photos were taken on my phone, some
are blurry, they're not the 'perfect shots' but I think
between them all they really show the girls' relationship.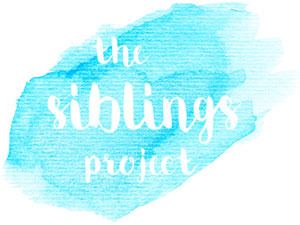 Catch up on previous sibling posts
here
Save